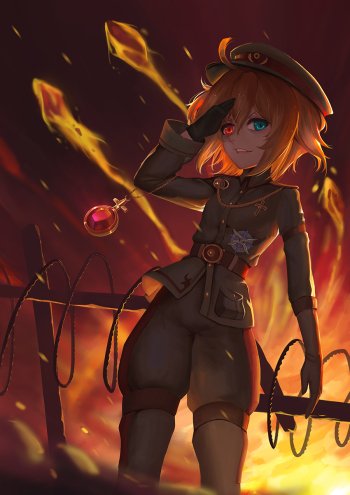 Land Art – The Concept & History
Land Art was a unique art movement that gained prominence in the United States around late 1960s. Also called Earth Art or Earthworks or Environmental Art, the Land Art movement can be categorized as a small part of the Conceptual one. It came into being as a direct reaction to the increasing artificiality in art. Land Art protagonists were a group of artists, who wished to free art from the limitations of studios and galleries, making it more accessible to its lovers. They were disappointed with the growing commercialization of Contemporary Art and opposed the idea of art being an acquirable commodity.
This movement made an official appearance on the art scene through the Earth Art Exhibition held at the Dwan Gallery, New York, in October 1968. Author and artist, Willoughby Sharp (1936-2008) was its curator. Major contributors to the exhibit were American sculptor & composer Walter De Maria (born 1935), German American Conceptual Artist Hans Haacke (1910-2008), American artist Robert Smithson (1938-73), American Sculptor, Conceptual Artist & writer Robert Morris, English sculptor, photographer, & painter Richard Long (born 1945), and Contemporary American artist Michael Heizer (born 1944), among others. Robert Smithson was the pioneer of this art form.
The Details
This art form is created on landscapes, acting as canvas. Generally, vast open spaces, away from civilization, are used. To prepare a landscape for Land Art, Land Sculpting is done by reshaping or restructuring the area's environment or setting. Inspired by Minimalism, Modern, and Conceptual Art, the artists work in harmony with the earth's natural elements, such as mud, salt, water, plants, & rock. A use of moving equipment or any artificial materials to enhance the artwork has always been avoided to preserve the 'natural' essence of the art style. Land art works are transitory in nature and many artists believe that its volatility adds to its aesthetic value. Many such works alter or are destroyed over time, due to climatic changes, natural catastrophe, or any other external factor affecting its stability. Therefore, Land Art needs to be captured as photographs or video recordings, for records.
The Artists and the Artworks
Robert Smithson's 1500 foot 'Spiral Jetty' (1970), at The Great Salt Lake in Utah, USA, is an amazing example of Land Art. It is exposed only during the times of low water levels. Smithson built 'Gravel Mirror with Cracks Dust' in 1968, to create a gallery example of Land Art. Other brilliant pieces of this genre are Michael Heizer's 'Double Negative,' built in 1969, near Overton in Nevada, USA, and American artist James Turrell's (born 1943) 'Roden Crater' in Flagstaff, Arizona, USA.
Conclusion
Private foundations and the wealthy members of the upper class funded these artists. With the US Oil Crisis of 1973 severely dipping the nation's economy, the art funding took a downturn. The death of Robert Smithson in a plane crash, in 1973 further proved a setback to the movement. Today, Land Art is more of a generalized public art with no defined boundaries and niche. After Europe and America, Land Art is now budding in Africa, with the artist Strijdom van der Merwe from South Africa as its frontrunner.